While I'm at SM supermarket, I saw this pack of flavoring mix: Yang Chao Fried Rice.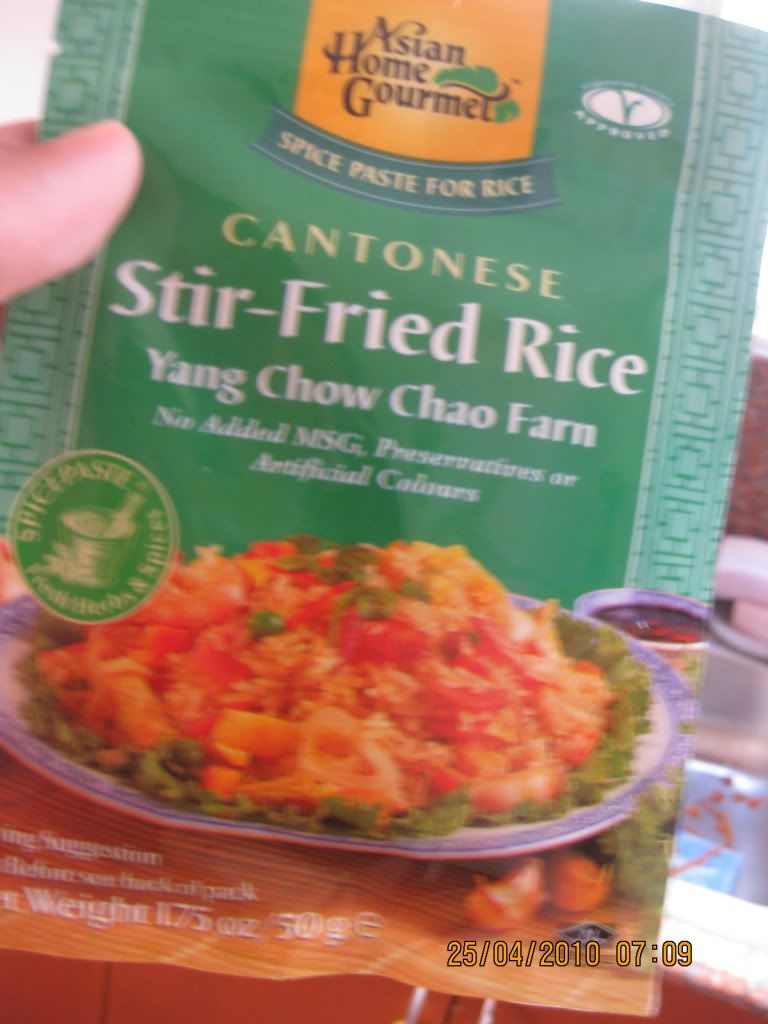 I'm just curious what it tastes like so I bought a pack of it. I'll give my comment at the end of this post.
Here are the ingredients according to the recipe at the back of the package:
some oil
2 white onion, chopped
3-4 pcs. of ham, sliced
1 medium-sized carrot, chopped
1/2 cup of whole corn kernel
2 eggs, beaten
a bowl of day-old rice, fluffed
2-3 tbsps. of hoisin sauce (Sorry, not on the picture)
1 stem celery, chopped (Sorry, not on the picture too)
Here's how I cooked it:
1. Pour in some oil on a pan over medium-low heat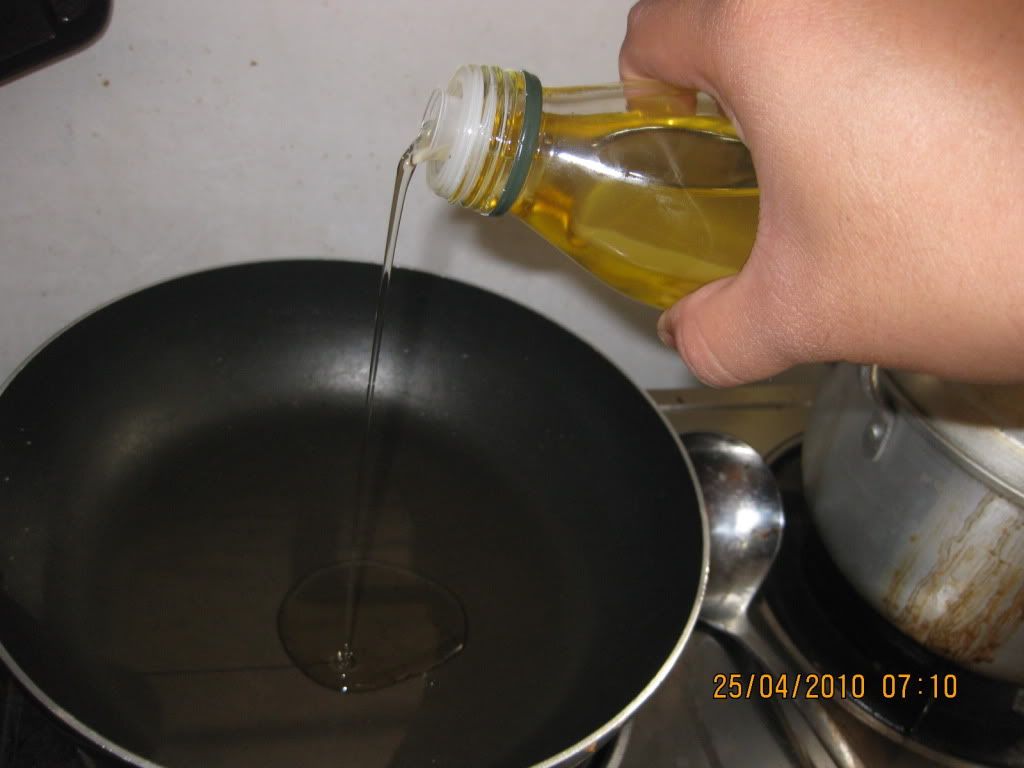 2. Saute the onion until it becomes transparent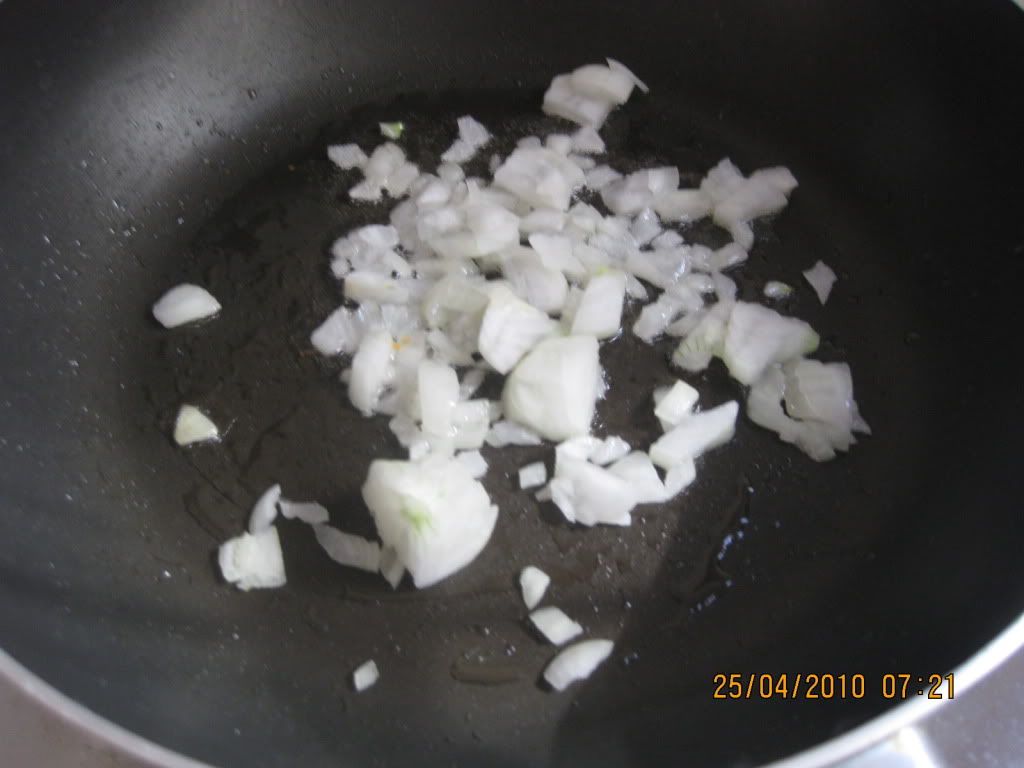 3. Add the ham and cook it until slightly brown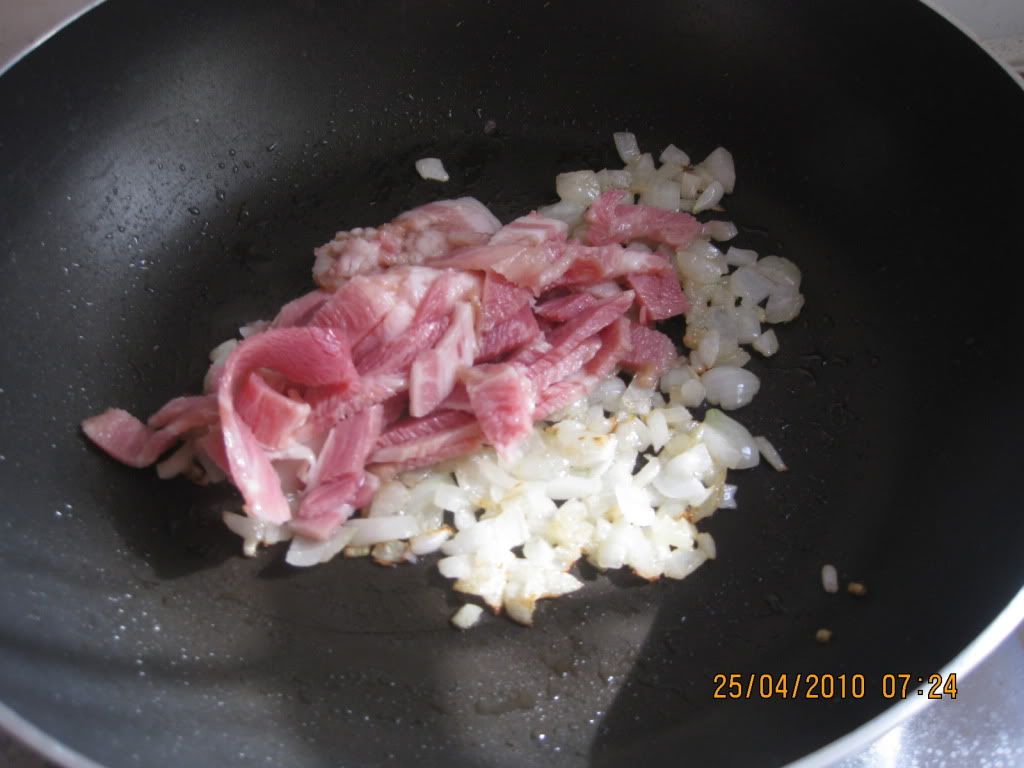 4. Add the carrots and corn, saute it for about 2-3 minutes.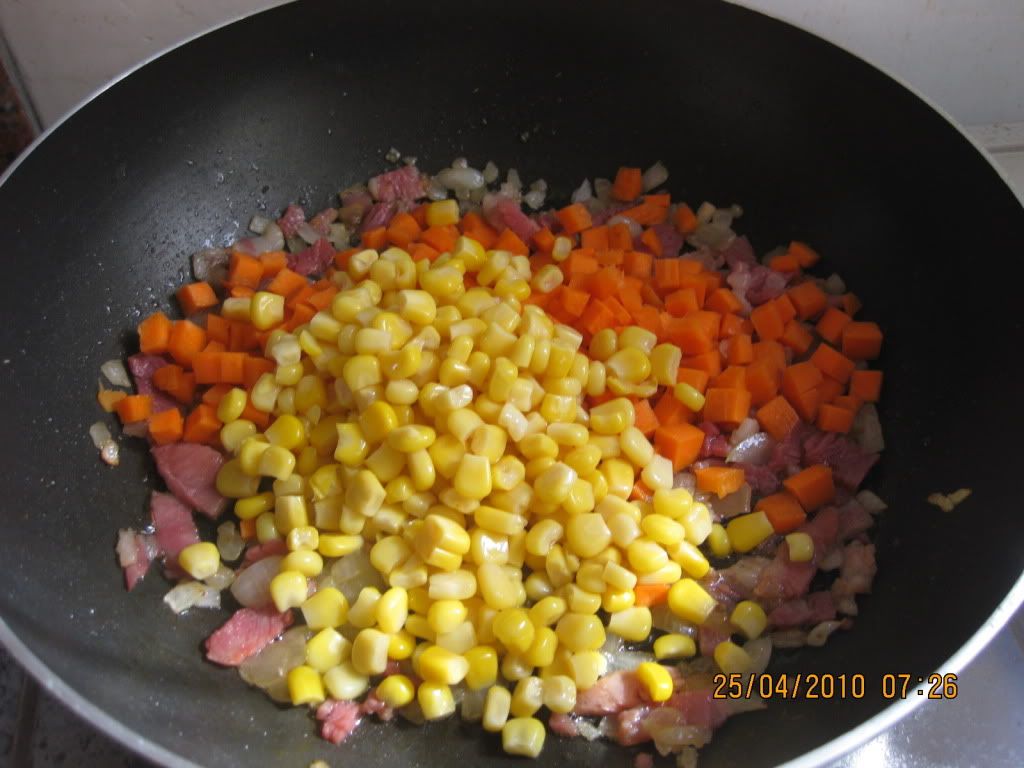 5. Set aside the mixture and cook the beaten eggs for a while.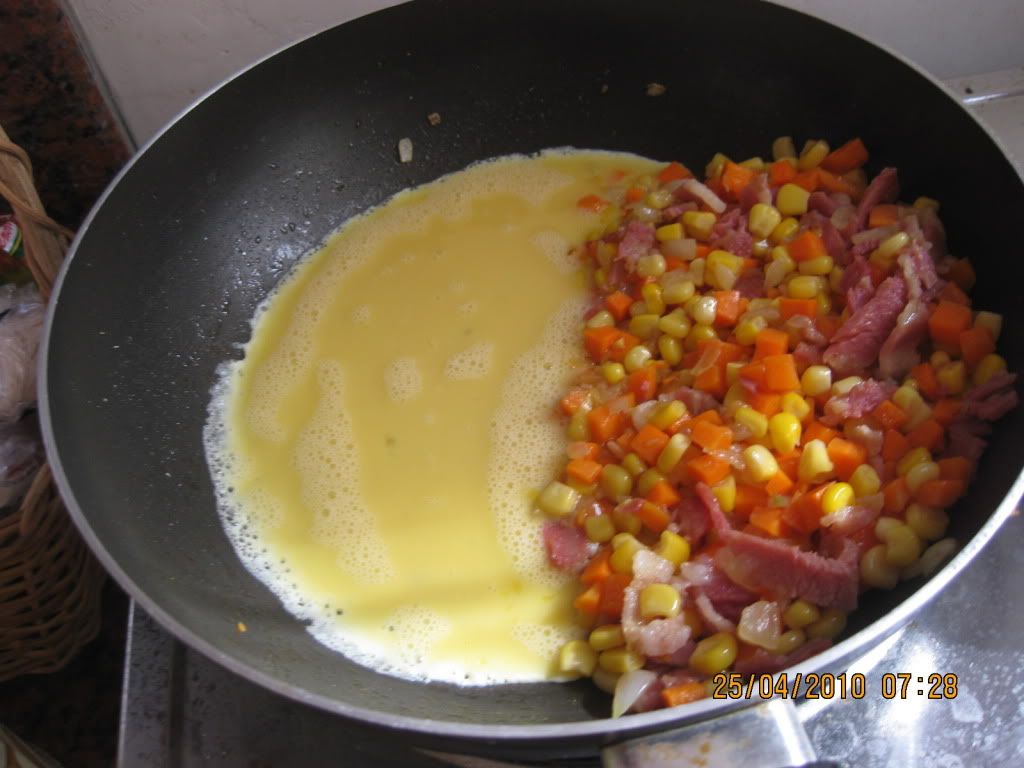 6. Once the eggs are cooked, combine it with the mixture and cook them for about 1-2 minutes.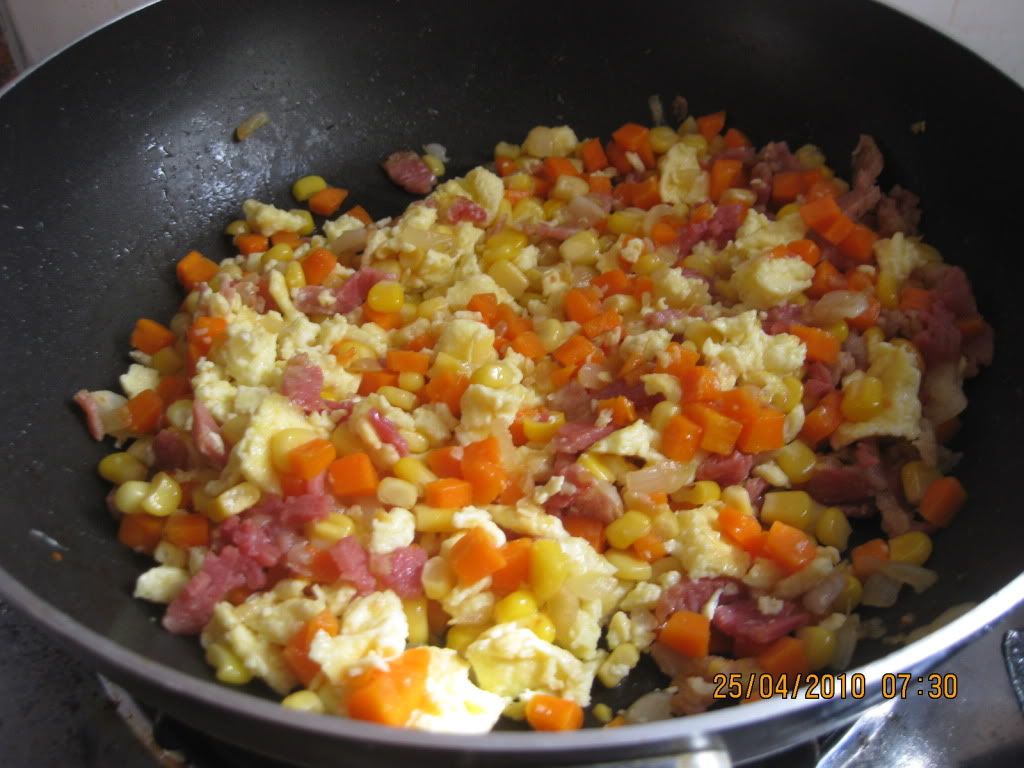 7. Add the cooked rice and flavoring mix and stir it well.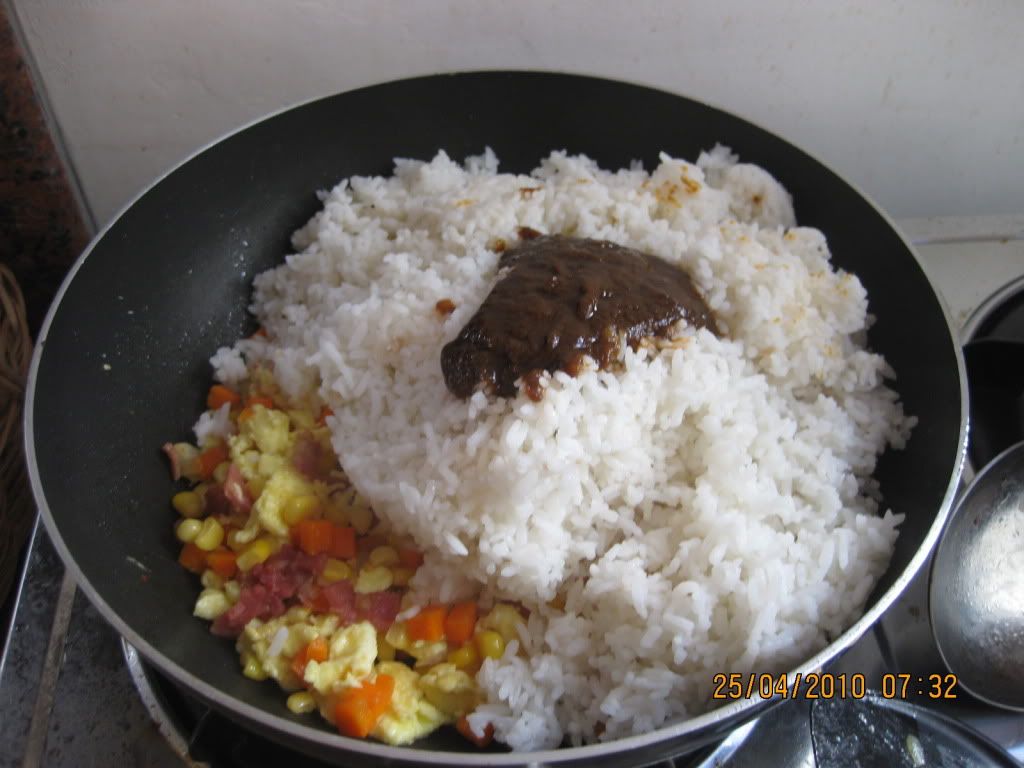 8. I've noticed that the flavoring mix contains tomato (it means it has a bit of sour taste), so I decided to add some hoisin sauce. Add 2 tbsps. of hoisin sauce.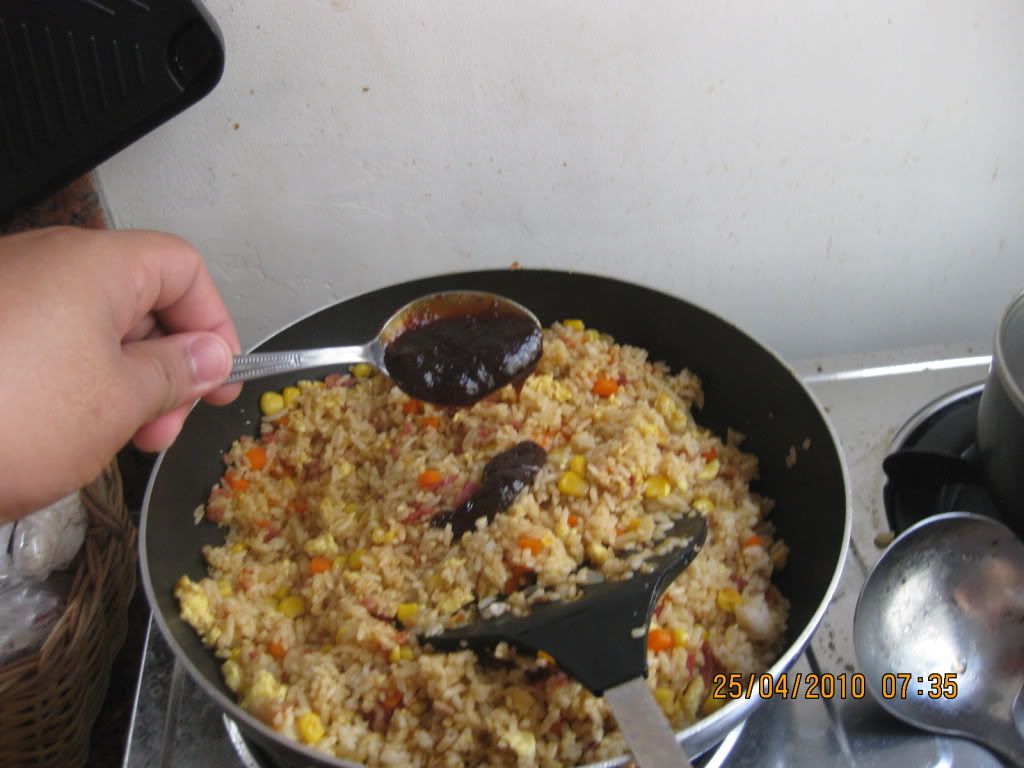 9. Stir well to evenly distribute the mixture over rice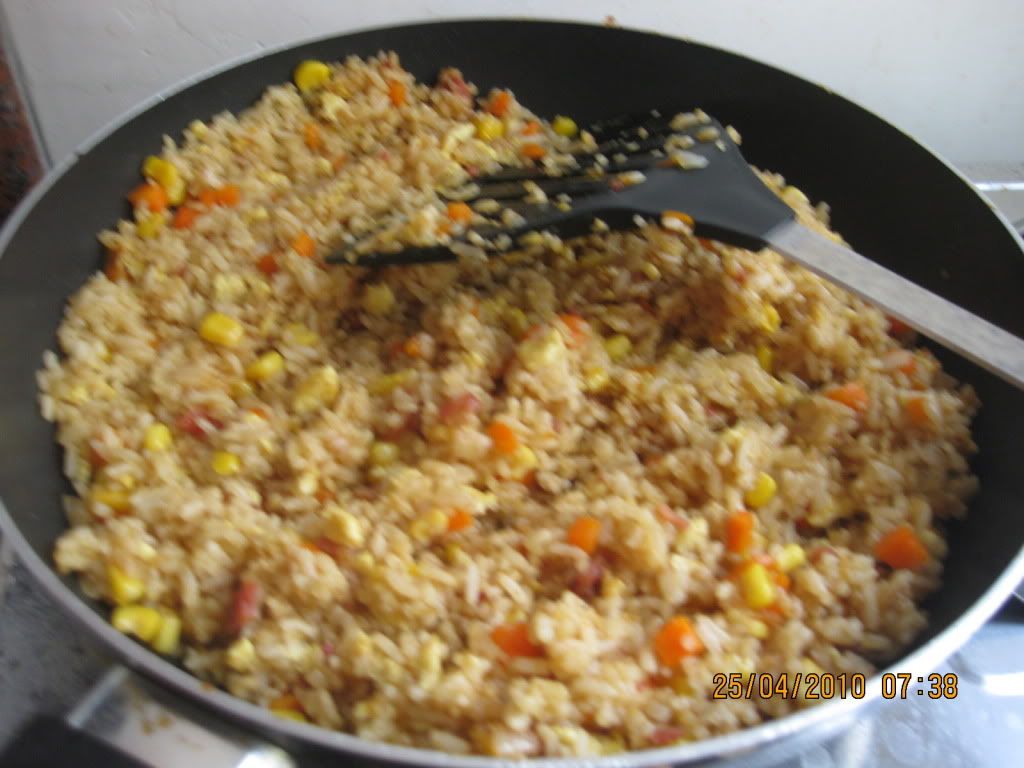 10. Add some celery to complement the color of carrots and eggs. Plus to add more flavor. Mix it very well.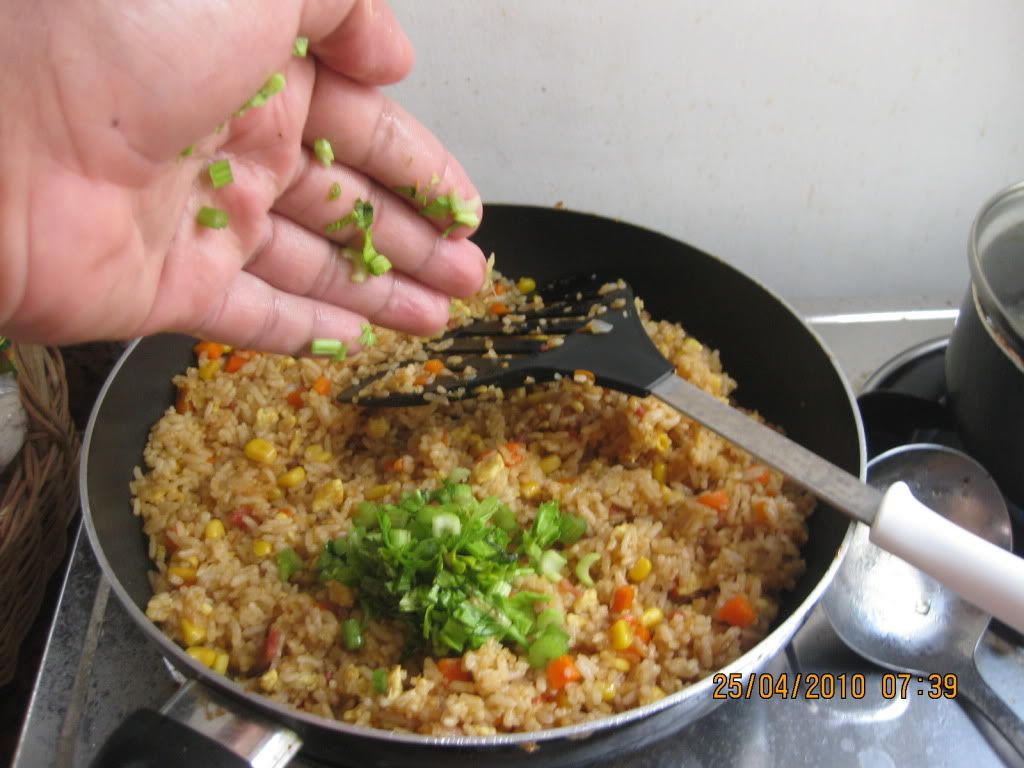 11. Serve immediately.
The morning I cooked this, I served it with some chicken nuggets on the side :)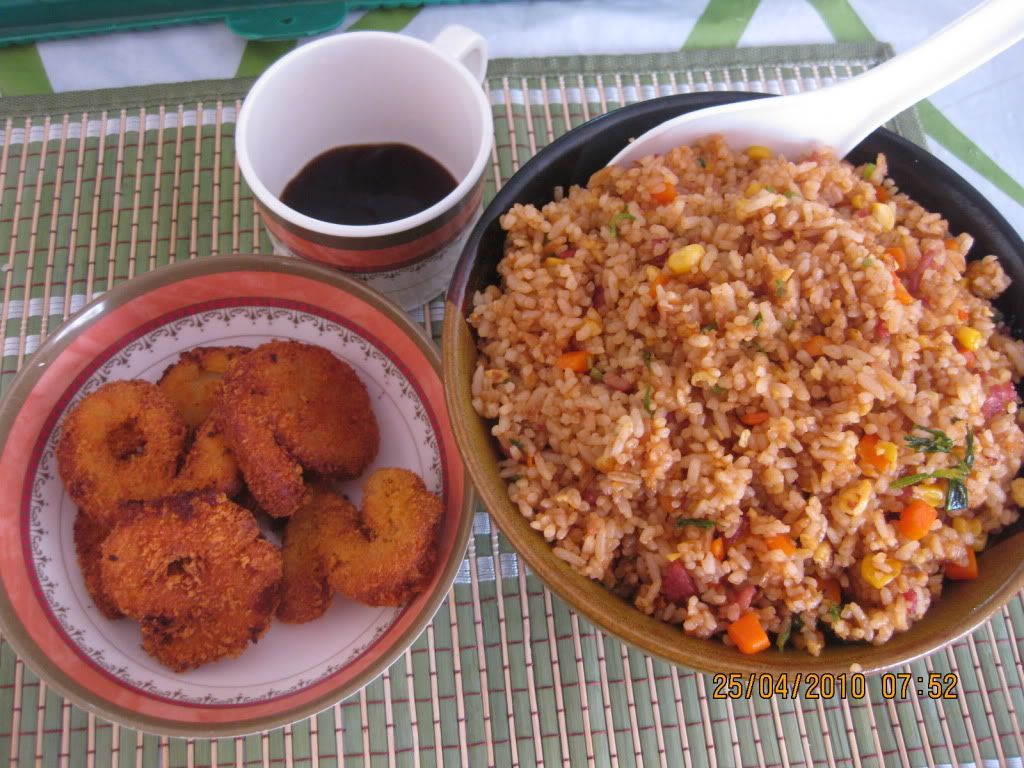 The verdict: The taste is not that extraordinary. It would still be fine if there is no flavoring mix on this recipe. I recommend to just substitute the flavoring mix with salt. :D