Here is a pinoy favorite. I don't really like it but since my wife likes it very much, I cooked it for her.
1/2 kl. pork ribs
3 medium-sized tomato
3 medium-sized onion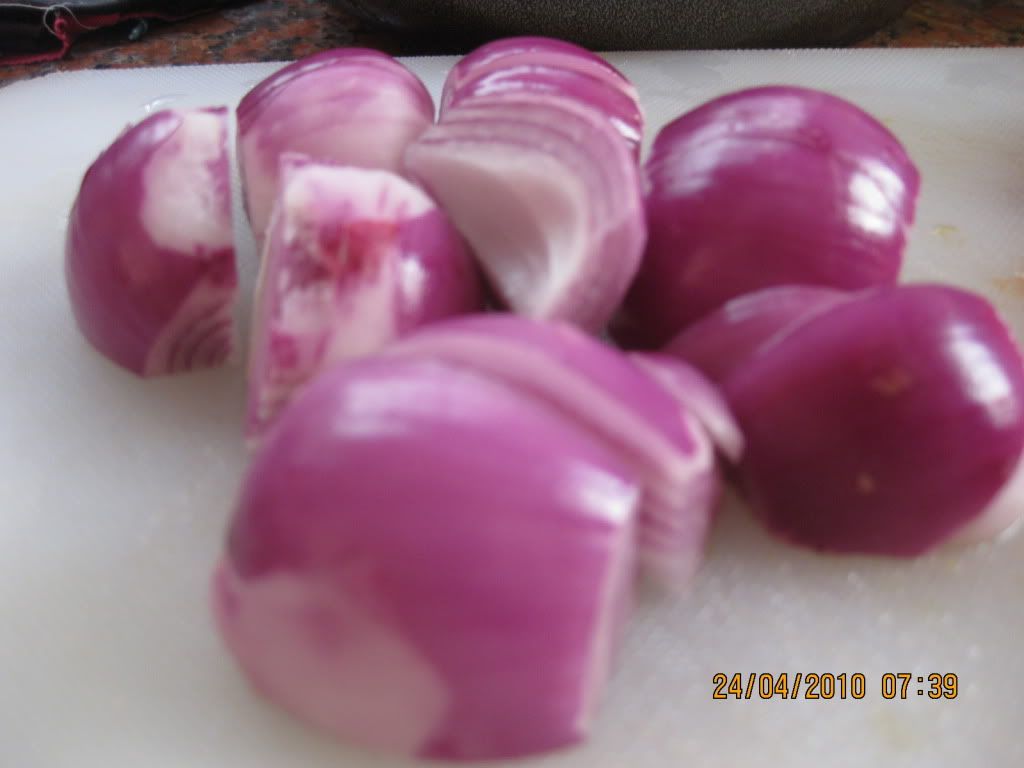 water
tamarind mix subtitute:
2 tamarind broth cubes
1-2 tsp. salt
about 1 tsp. msg
1 bunch of kangkong (large stems removed)For those who didn't know what a kangkong is, here is a
link
and also
this
one.
4 siling panigang
How to do it:
Put the pork, tomato and onion on a pot.
Pour in some water making the pork submerged into it.
Bring it to boil for about 30-40 minutes or until the pork is tender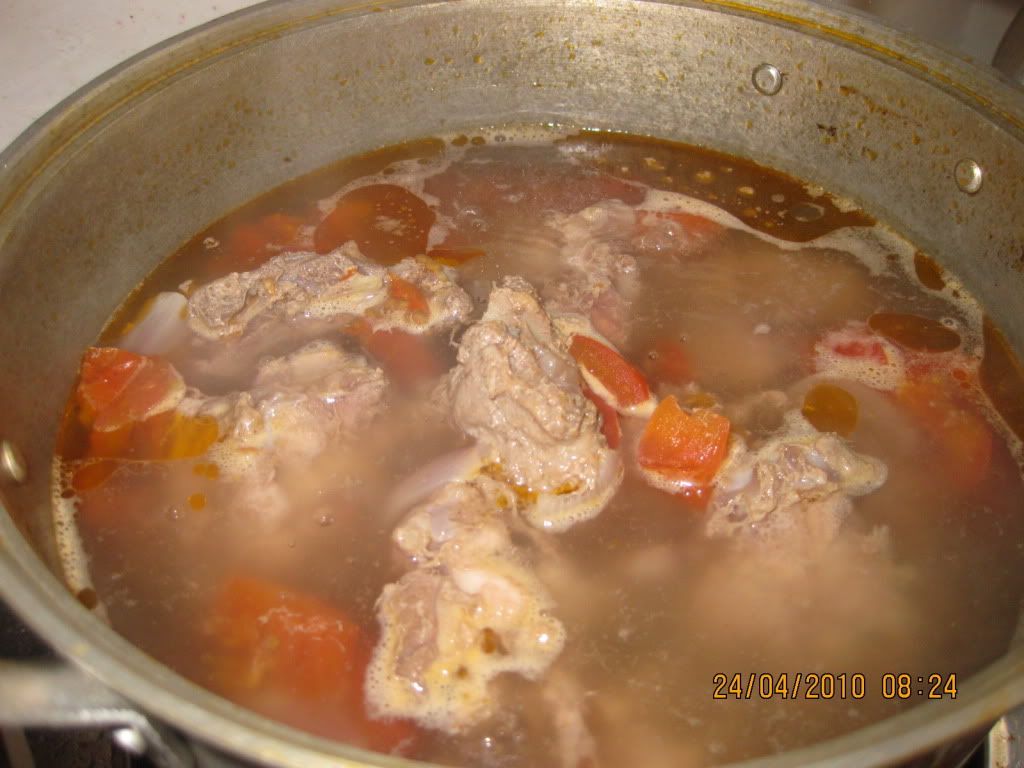 Put in the tamarind mix substitutes (if you will use tamarind mix, much better. Use the one with gabi(taro) flavor that is good for 1 liter of water)
Simmer for another 10 minutes
Add in the kangkong and the siling panigang and simmer for another 10 more minutes.
Serve with steamy rice.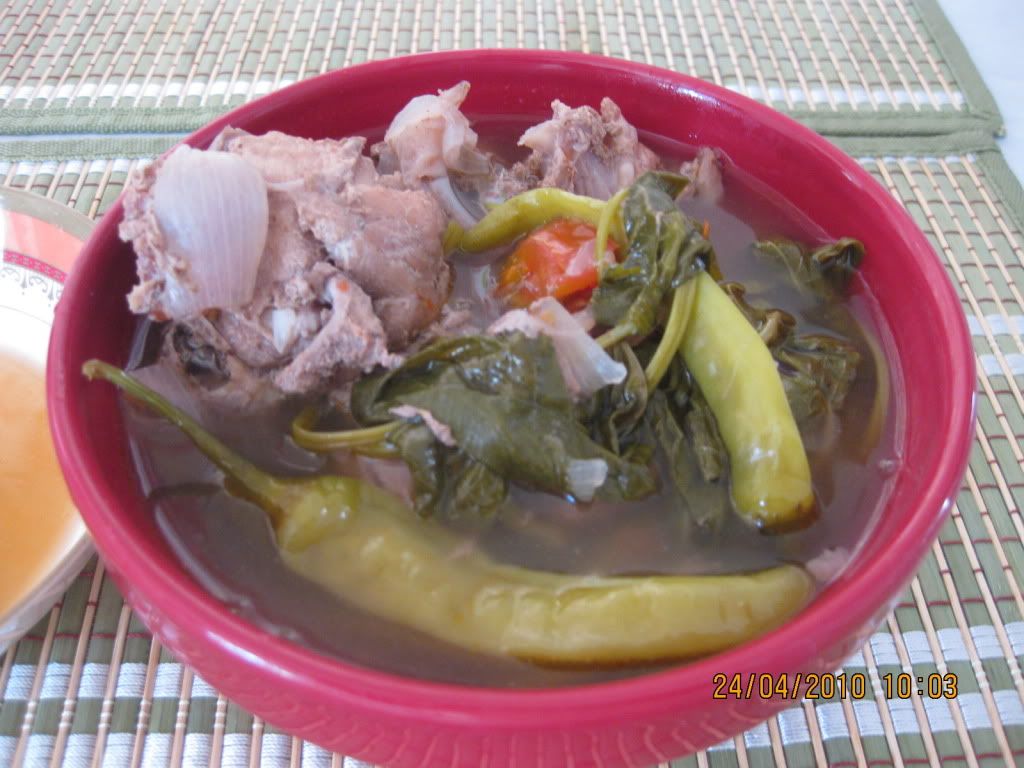 Tip: You can also add some raddish and taro for a more authentic taste of sinigang. I don't usually eat them that's why it's not on list of ingrtedients. :) After you finished cooking the sinigang, remove the siling panigang and place it on a saucer. Pour in some fish sauce and use this as condiments.