Have you ever get tired of eating red meat? Well, sometimes, I avoid eating too much of red meat. But I love red meat. That's why I just prepared a recipe using meat with a shade of red: pink!
Here are the ingredients of this delicious recipe:
400g pink salmon
1 tbsp. butter, softened
1 tbsp. lemon juice (can be squeezed from lemon fruit)
pinch dried thyme
salt and ground black pepper to taste
1. Combine the butter, thyme, lemon, salt and pepper
2. spread over half of the lemon butter mixture to the pink salmon. Refrigerate for about 30 minutes-1 hour.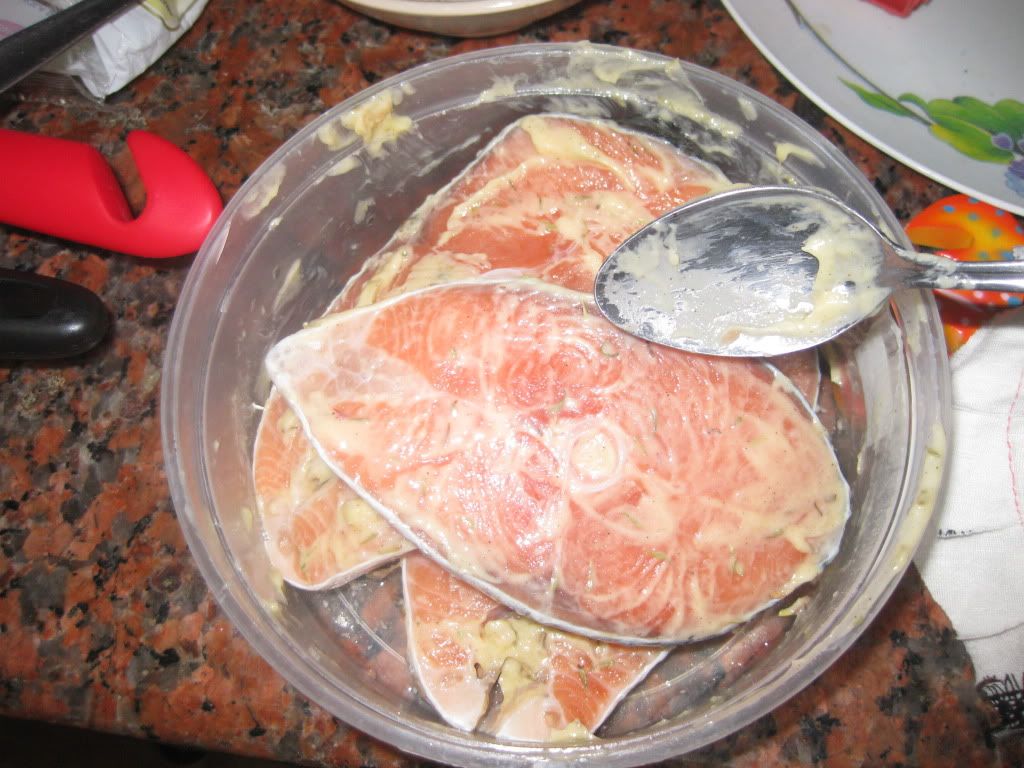 3. Grill the salmon over low heat until it turns light brown.
4. Do the same on the other side.
5. Place it on a serving plate and spread over the remaining lemon butter mixture.
6. Recommended to be served with pasta.