To start the weekend, I thought of cooking seafood, specifically, seashells. So, since we've already bought most of the ingredients in the supermarket, I prefer to buy the meats in our local wet market. The fact that it is fresh, it is way cheaper. So, we bought some shrimp, clams and mussels, fish and ground beef liver (you'll know where I used some of those ingredients). For today, I cooked Creamy Shell Soup. This is the same
Clams and malunggay soup with coconut milk
from Connie's blog.
I just did a little variation of her recipe. Aside from using clam, I also included some mussels. Here are the ingredients I've used:
1 kilo of fresh clams/mussels, washed thoroughly
Olive oil
500mL of rice washing
2 onion, chopped
Ginger, chopped
2 carrot, chopped
Chili leaves
Coconut milk
Salt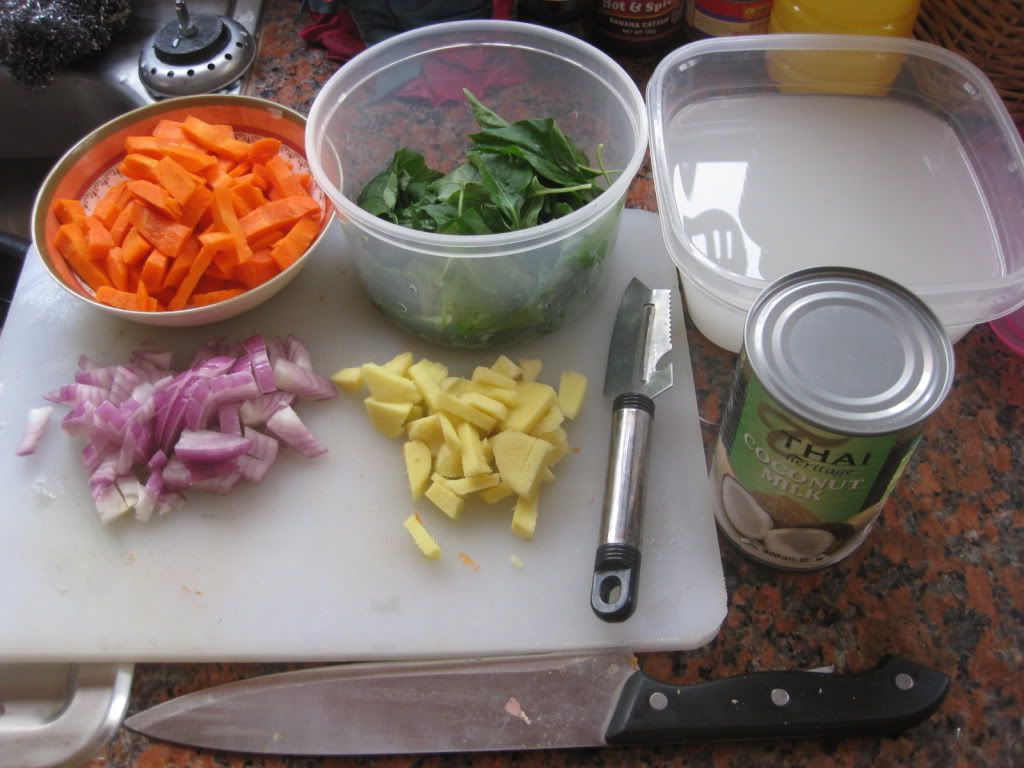 Here's how I cooked it:
Place a casserole over a medium heat.
Pour in some oil.
Sauté the onion. Let it become transparent.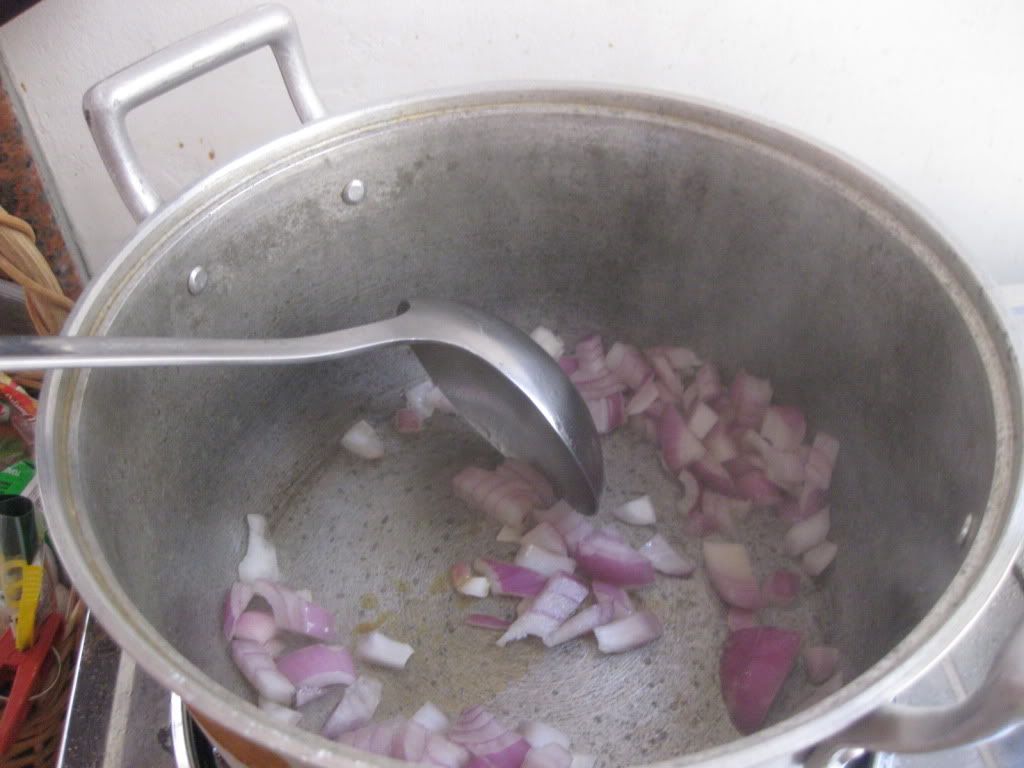 Add in the ginger until it becomes dark yellow.
Pour in the water.
Add the carrots and let it simmer for about 3 minutes.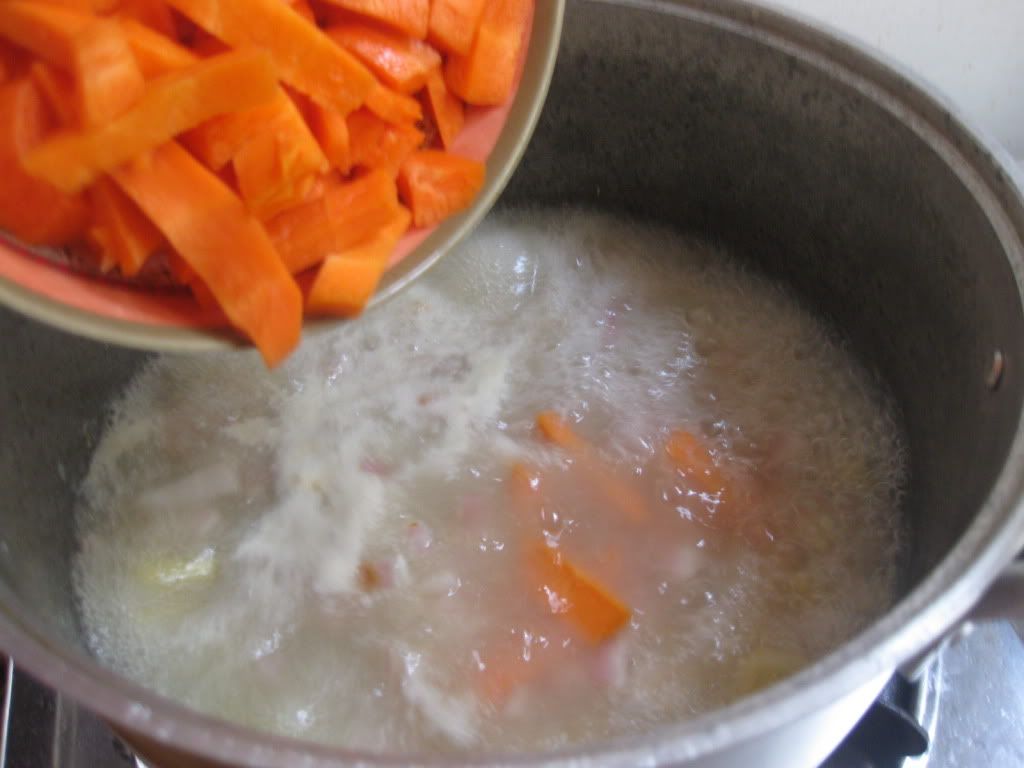 Add the clams, mussels, coconut milk and some salt.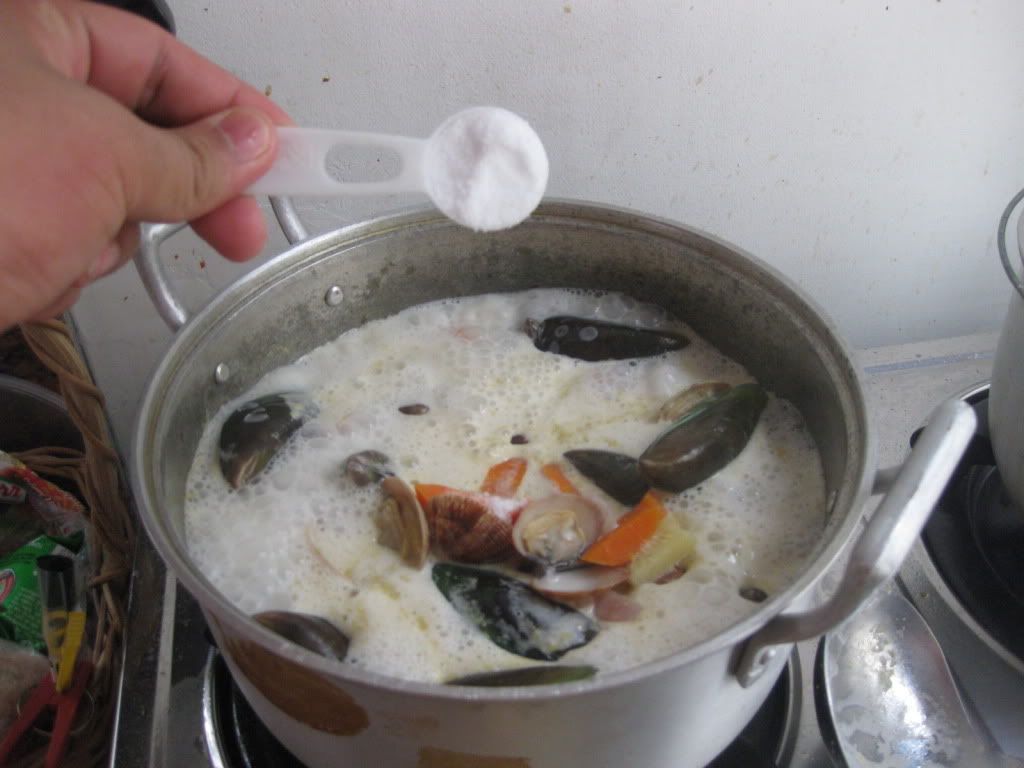 Cover it while reducing the heat to low. Simmer this for 2 minutes.
Add the chili leaves and cover it again for 1 minute.
Serve while it hot!