Well, here is the pasta that comes with the
Grilled Fish in Lemon Butter
on my last post. Hope you like it.
For the pasta:
water
3 tbps. oil
1 tsp. salt
250g Linguine
For the sauce:
3 tbps. butter
4 cloves of garlic, minced
2 medium onion, chopped
250g ground beef
250g squid
400g diced tomato
250ml Gourmet Tomato and Cheese pasta sauce
Here's how I cooked the pasta:
1. Boil water(about half full) on a pot.
2. Put in some oil (2 tbps.)
3. When it boils, place the linguine and cook it according to the package direction.
4. Do not leave the pasta, you must constantly stir it so that it will be cooked evenly.
5. Halfway while you are cooking the pasta, pour in some salt.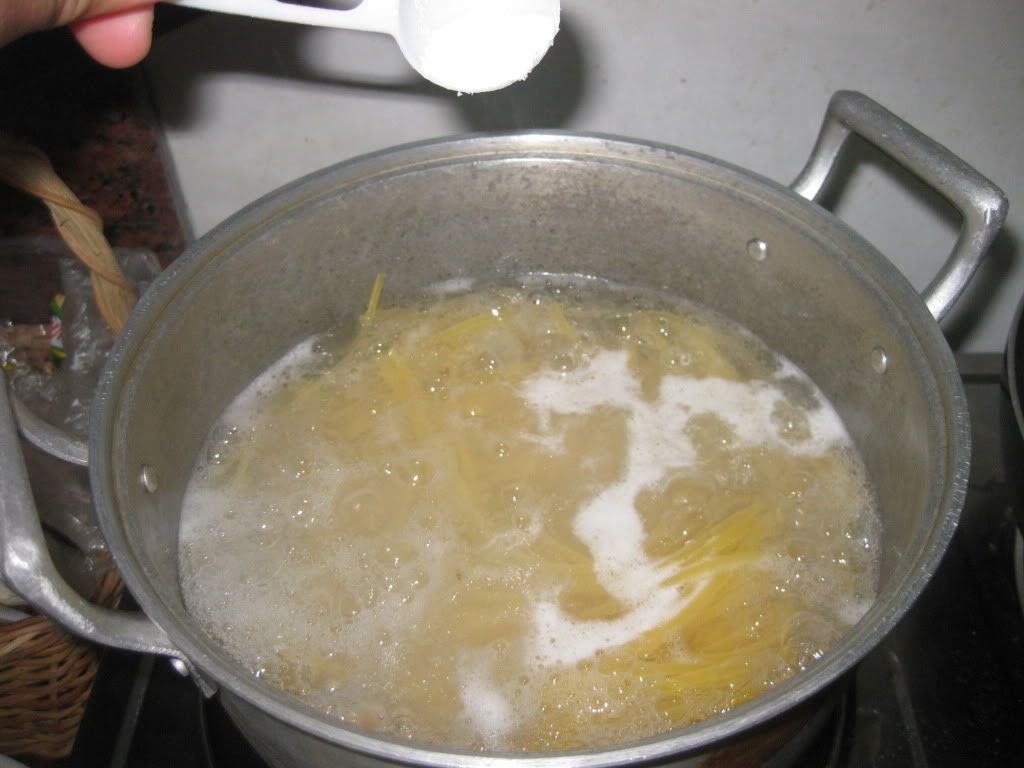 Tip: You will know that the pasta is cooked to perfection if it can stick on the wall. Ewww. Haha. :D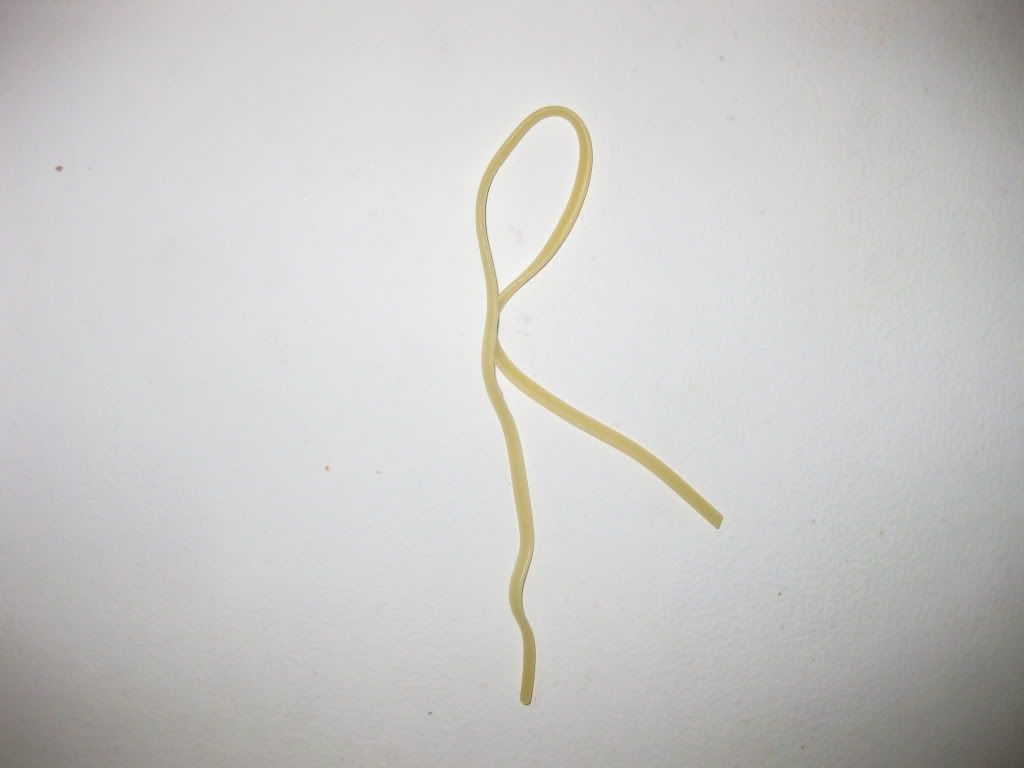 6. Remove the pasta from boiling water when it is already done.
7. Rinse it with water to neutralize the heat.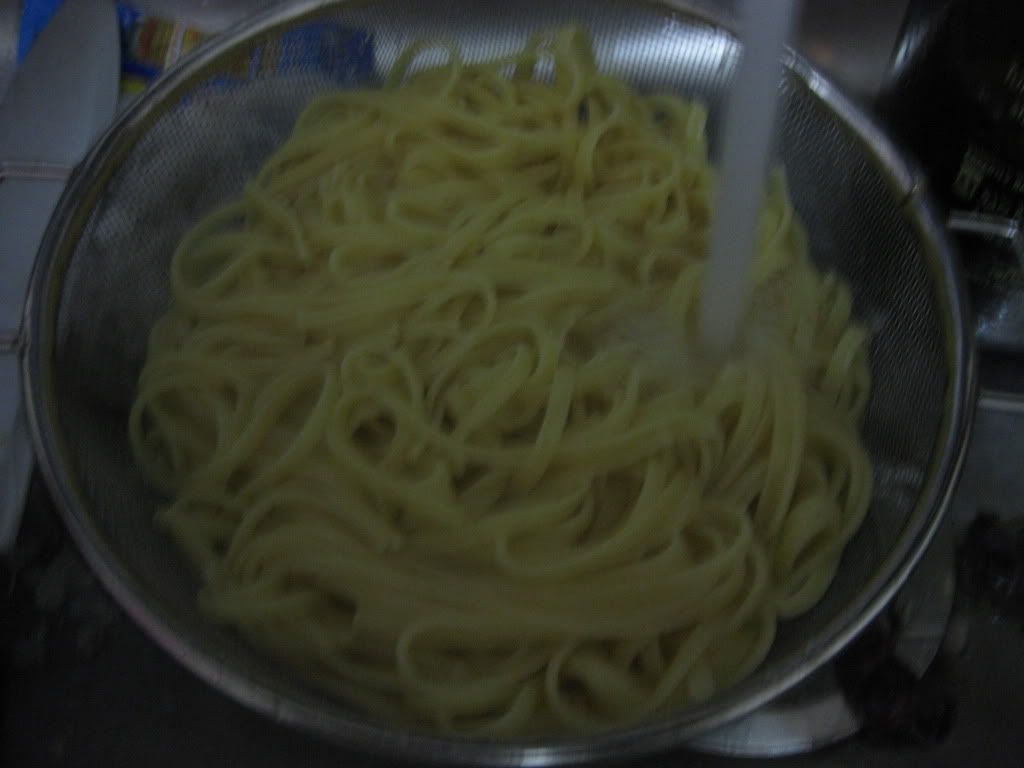 8. Pour in some oil and mix it well.
Here's how I cooked the sauce:
1. On a pan, melt some butter
2. Saute garlic until slightly brown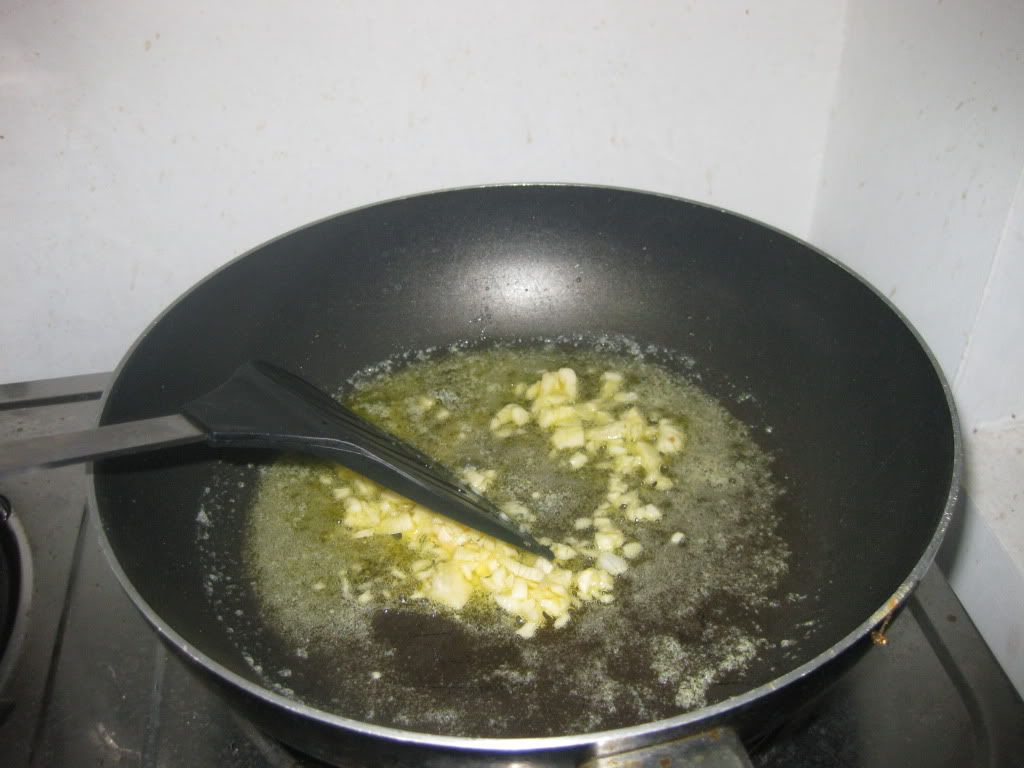 3. Then add the onion, cook it until it turns transparent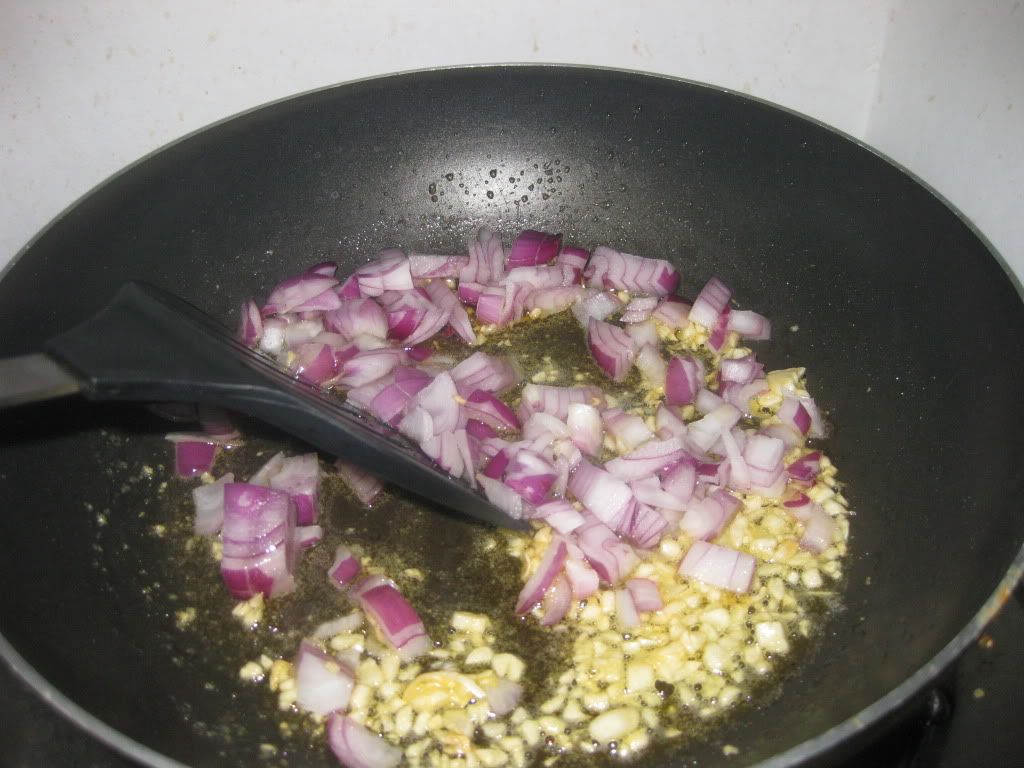 4. Add the ground beef, cook it until brown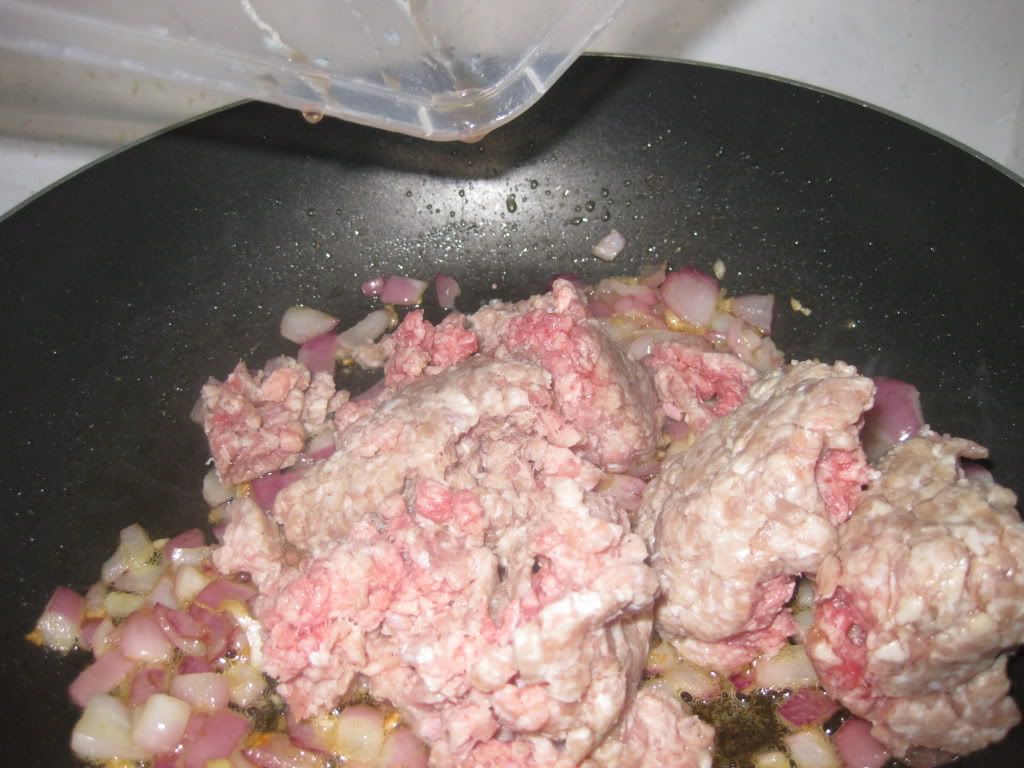 5. Next is the squid, cook it for about 2-3 minutes(if not frozen).
6. Pour in the diced tomato. Cook it for about 5 minutes with constant stirring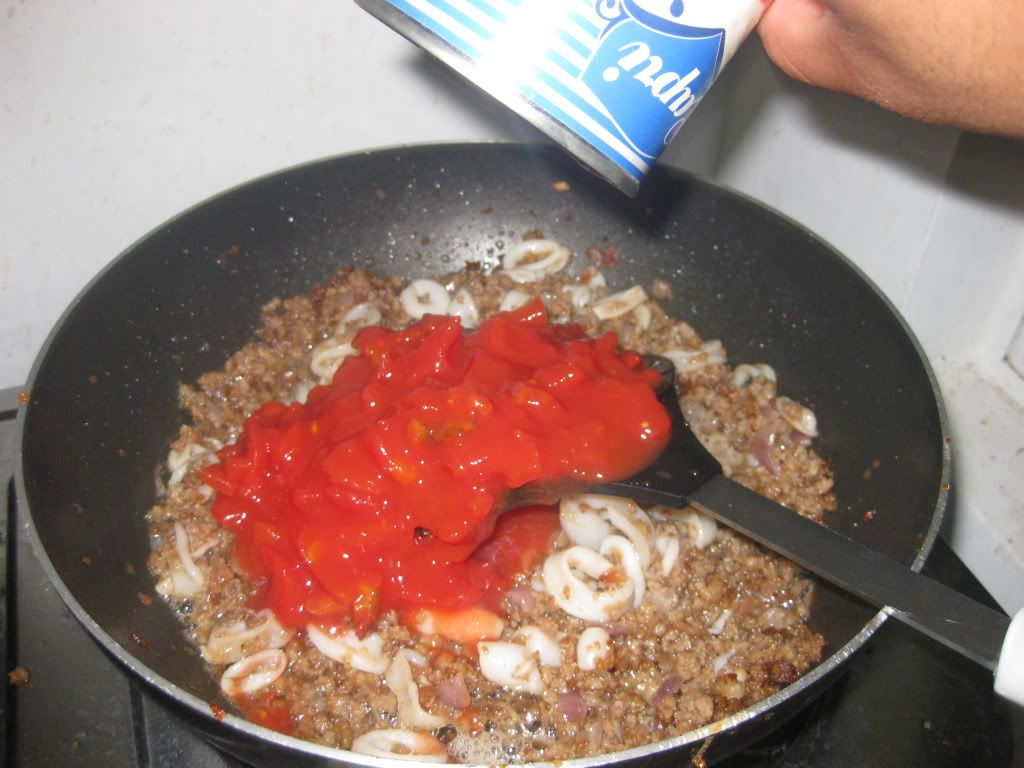 7. Pour in the pasta sauce. Cook it for another 5-10 minutes with constant stirring.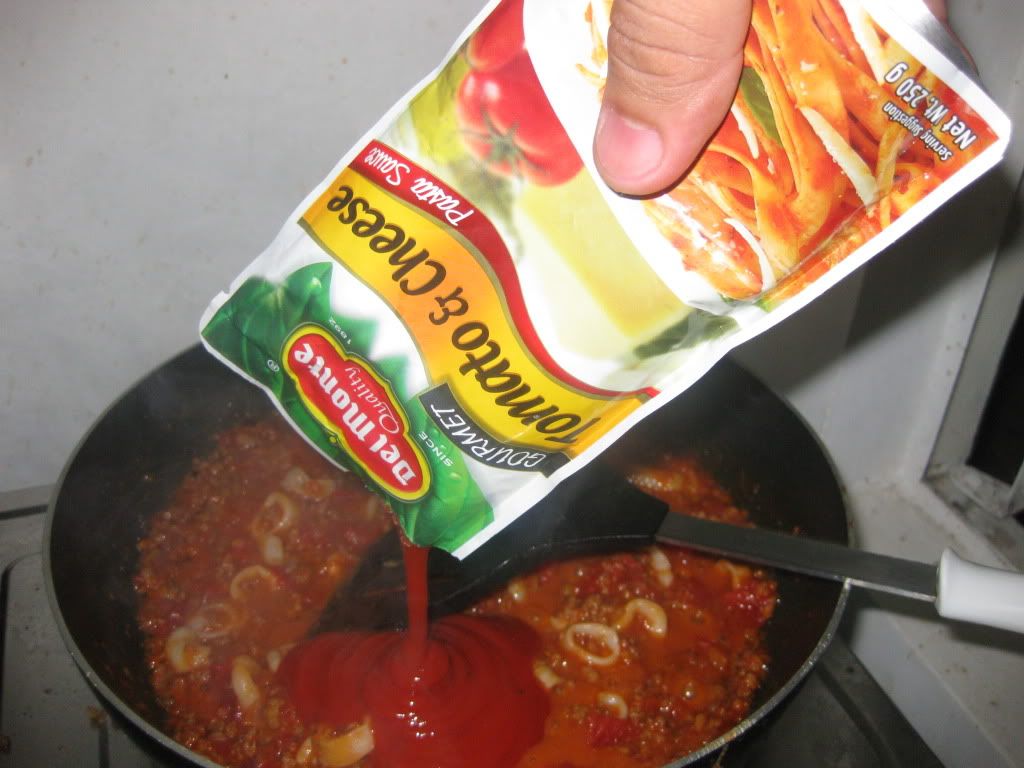 Tip: It is better to cook the mixture on a much longer time over low heat (with constant stirring of course) to brings out the flavor of tomato.
8. Serve over cooked pasta.