Well, It's been a while since I've posted a recipe. I've been busy on work and although I want to cook a lot, I couldn't find time to do so. For now, I just want to post a very common filipino food: Chicken Adobo. I've used fish sauce here bacause I don't like the color of soy sauce for adobo. However, you can use soy sauce if that's your preference. But I'm pretty sure that it won't be as good as this version of adobo. :) So, let's get started!
Note: I just estimated the ingredients here but it turns our well at least for those who tasted it. :)
Here are the ingredients:
1 kl. chicken (adobo cut)
1-2 bulbs minced garlic (much more, the better and you need to make them golder brown)
1 small bottle vinegar (don't consume the whole bottle if you don't want it that sour. Again, it should be according to your liking.)
1/2-3/4 tsp. black pepper
1/2-3/4 tsp. salt
1-2 pcs. laurel leaves
2 tbsp. fish sauce (patis)
5 tbsp. cooking oil
1. Wash the chicken thoroughly and drain them afterwards
2. Place the washed chicken, minced garlic, salt, pepper and laurel leaves on a pot.Mix them altogether.
3. Pour in the vinegar and leave them for about 15 minutes.
4. Now, turn on the stove into medium heat and let them boil for about 15-30 minutes.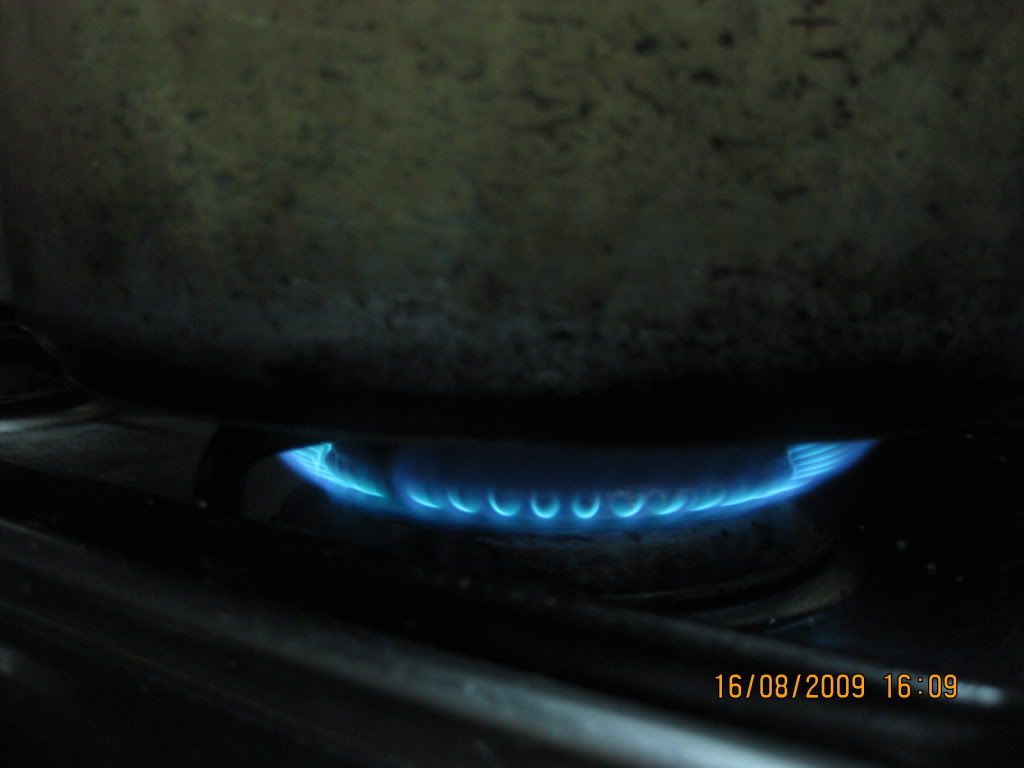 5. On a separate pan, pre-heat the cooking oil over medium heat.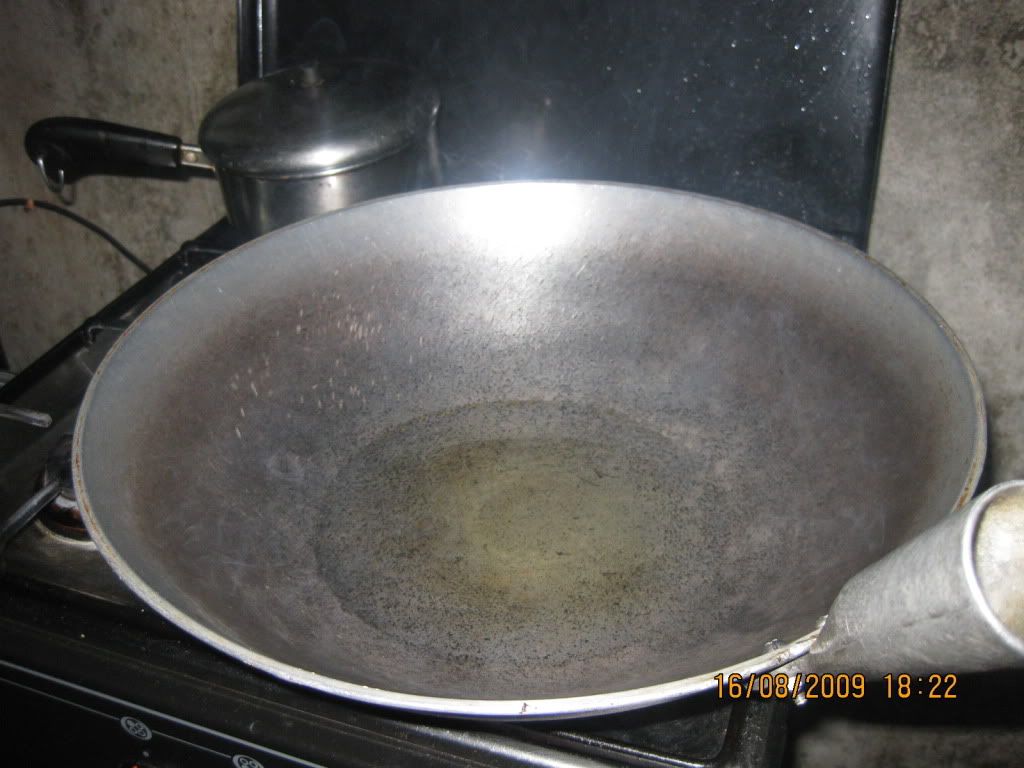 6. Drain the chicken and the minced garlic from the liquid. Set the liquid aside first.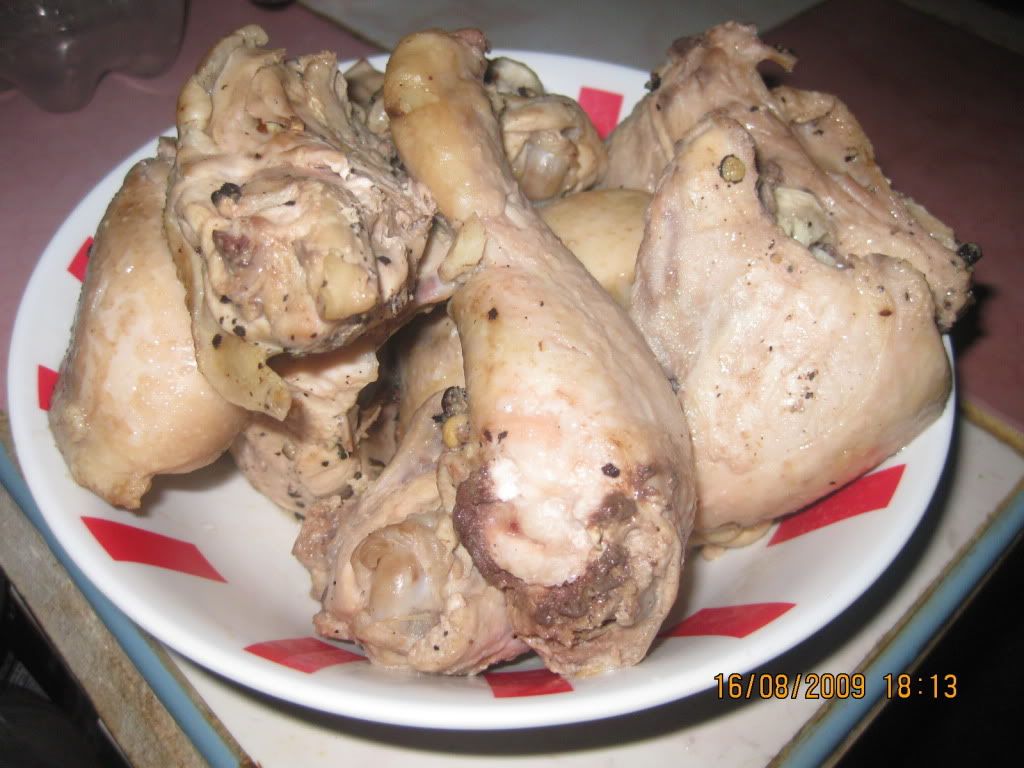 7. When the oil is hot enough for frying, you may start to fry all the chicken and the minced garlic.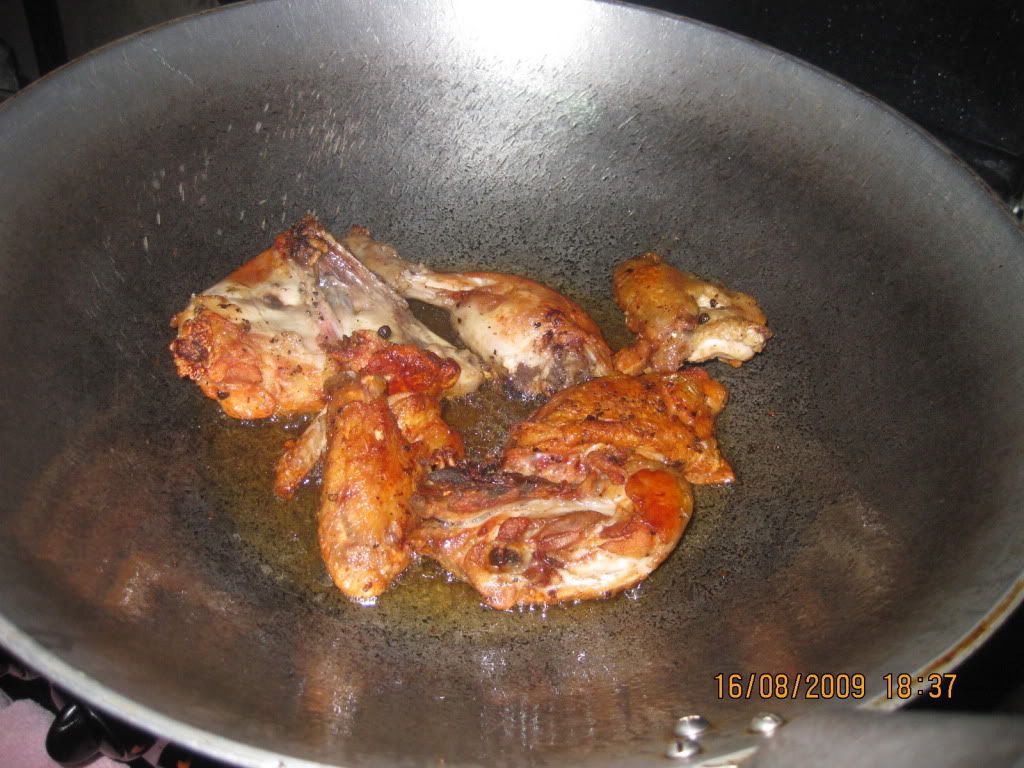 8. After all the chicken and minced garlic were fried to golder brown, put them back to the liquid mixture.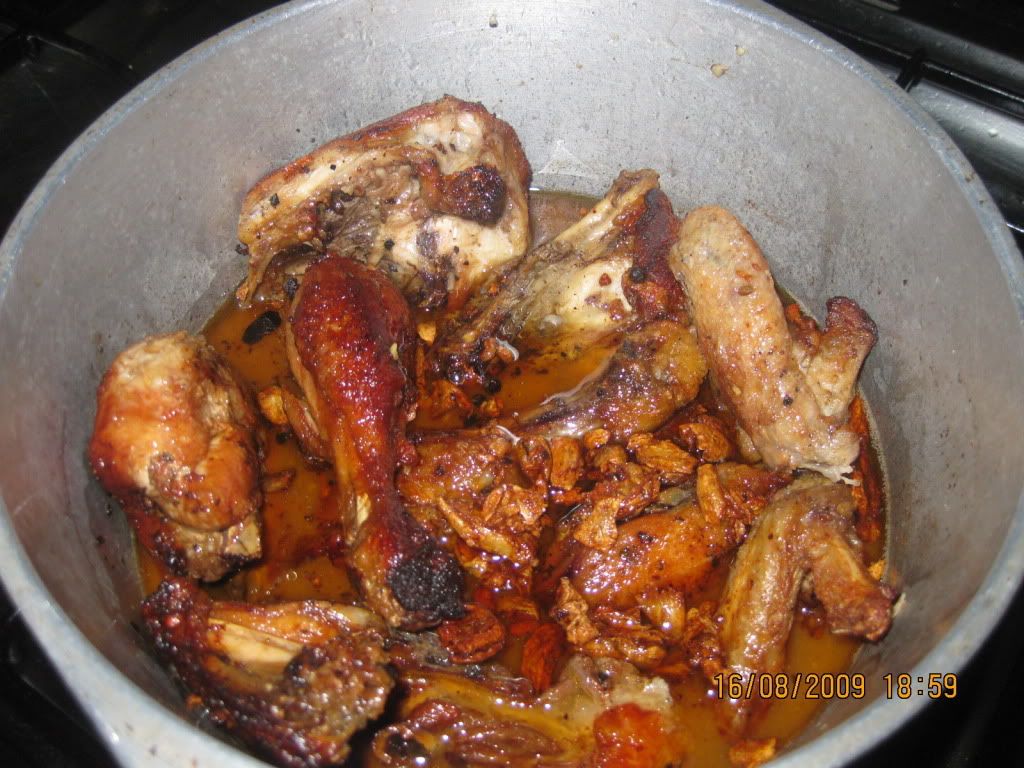 9. Again, bring it to boil and pour in the fish sauce (patis). Let it boil for about 5 minutes over low heat.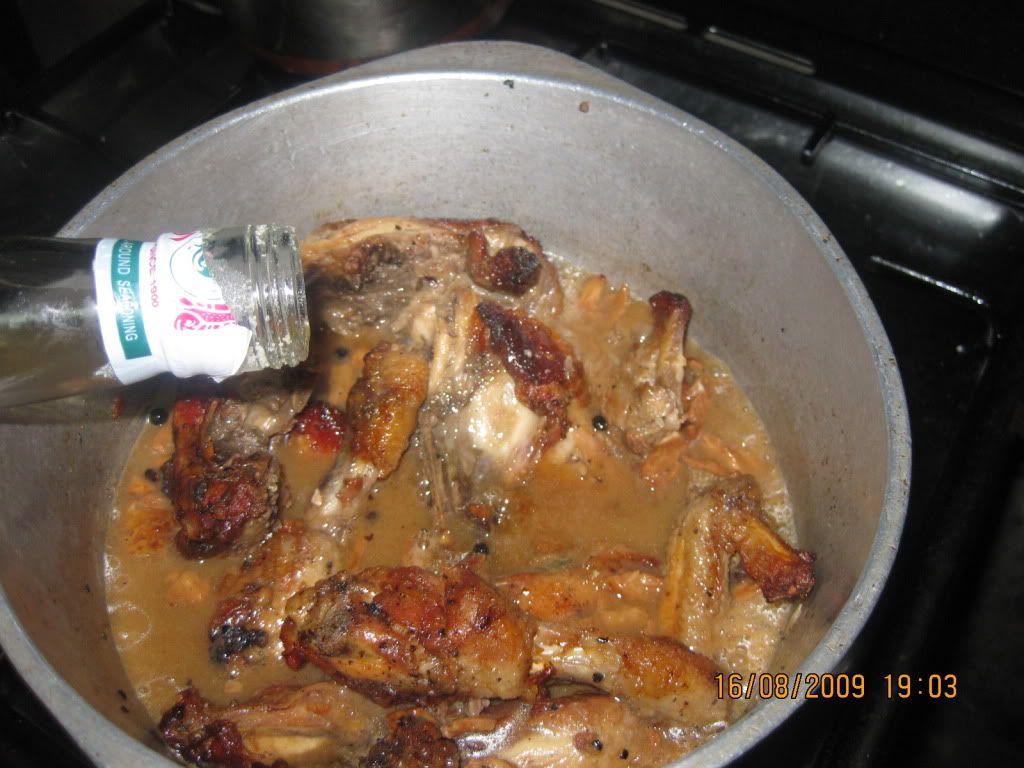 10. Best served with hot steamy rice and hard-boiled egg or red egg with tomatoes.
More pictures..